Canadian Parliamentary Coalition to Combat Anti-Semitism -- No Friends of Free Discus
Written by Paul Fromm
Thursday, 04 August 2011 06:09
*Canadian Parliamentary Coalition to Combat Anti-Semitism -- No Friends of
Free Discussion*



The *Canadian Parliamentary Coalition to Combat Anti-Semitism (NPCCA)* brought
down its report, July 7, and, no surprise, this self-selected committee of
anti-anti-Semites predictably found surging anti-Semitism across Canada and
especially on university campuses where many students are concerned about
the plight of the Palestinians. They complained that there is no coherent
collection of statistics on "anti-Semitism" even among hate squads across
Canada.

B'nai Brith's *2010 Audit of Anti-semitic Incidents*, the report noted, "
detailed 1,306 anti-semitic incidents, representing a 3.3% increase over the
2009 data. This continues a general upward trend. There has been a nearly
5-fold increase in the number of anti-semitic incidents recorded over the
past decade.73 The incidence of anti-semitic incidents in 2010 was the
highest on record in the 28-year history of the League's Audit." Actually,
it's a yearly theme with this Audit, "anti-semitic" incidents are always up.
However, when you get past the drama and dig a bit deeper, for instance, of
the 1135 anti-semitic incidents reported in 2008, just "1.2% were violent";
that works out to about 13 acts of violence against Jews that year across
this huge Dominion. The vast majority of the 1135 "incidents" involved
graffiti" or the discovery of a leaflet a complainant felt was critical of
Jews.

Nevertheless, to read the NPCCA Report, you'd think the Blackshirts were
back in town with a synagogue burning on every other block. The conclusions
of this committee are laughable. They found what they set out to find. They
deliberately heard no contrary views. CAFE wrote a lengthy submission in
their call for papers and offered to be a witness when they called
witnesses. We were turned down. No surprise. We stood for free speech and
they didn't want to hear that. "The committee didn't hear from everyone who
wanted to testify, selecting 74 witnesses from more than 150 applications.
Silva said some groups that wanted to appear before the committee were
comprised of people who condemned the panel's work from the outset. 'I
didn't really want to give a platform to individuals who had no time for us
and so why should we have time for them?' said [Vice-Chairman and
defeated *Liberal
MP Mario] Silva*." (*CBC News*, July 7, 2011)



While the committee doesn't directly call for more pro-censorship
legislation, they certainly seem to approve what's there now. " One of the
most contentious issues presented to the Inquiry Panel focused on the role
of criminal and human rights codes in dealing with hate speech in general
and anti-semitism in particular. This matter forms part of a larger
discussion on the extent to which hateful speech can or should be
criminalized. The Inquiry Panel affirms that the *Criminal Code *can serve a
useful purpose in dealing with extreme manifestations of anti-semitism.

Some written and oral submissions argued in favour of more aggressive
prosecution of incitement to hatred, especially when advocated on the *
Internet*. For example, *Allan Adel* of B'nai Brith argued that "Canadian
legislation should be strengthened to increase effectiveness in countering
hate on the Internet and to close potential loopholes that could jeopardize
successful prosecutions."

More broadly, the Canadian Jewish Congress recommended that the "existing
statutory 'fence of protection' both in the both in the *Criminal Code *and
in human rights legislation be reaffirmed and, where appropriate,
strengthened."

"The Inquiry Panel notes that the constitutionality of Section 13 will be
decided by the Federal Court of Canada in *Lemire v. Warman. *Because of
this fact, and because opinion was so profoundly split in the testimony
presented to us, the Inquiry Panel declines to make any specific policy
recommendations on this issue."



We note that former *Ontario Provincial Police Commissioner Julian Fantino*,
wants even less control over [police laying "hate charges." *Julian Fantino*,
[now a Tory MP] … testified that police should be 'liberated' from the
requirement of seeking prior approval to prosecute a hate crime case" The
Loser of Caledonia, who harassed resident dissidents, and refused to enforce
court injunctions ordering radical Indians off private property they
illegally occupied seems particularly interested in political policing.

Lurking in the report, however, is a recommendation to bring in legislation
for further repression: "We recommend that the government move quickly to
ratify and/or enact the various international instruments dealing with
anti-semitism (including international commitments to combat anti-semitism
and Holocaust denial, including but not limited to, the *Berlin Declaration
on the Organization for Security and Cooperation in Europe (OSCE*) and
similar UN resolutions) and prepare constructive suggestions and resolutions
befitting its role as host for the 2011 conference. "



Further: "The *'Additional Protocol to the Convention on Cybercrime*,
concerning the criminalisation of acts of a racist and xenophobic nature
committed through computer systems,' was signed by Canada in 2005, but has
not yet been ratified. The Additional Protocol requires signatory states to
adopt legislation and the necessary measures to criminalize the distribution
and making available to the public racist or xenophobic material through
computer systems, intentionally and without right. It requires member states
to pass legislation that would cover racist insults and threats. " "Making
available to the public racist or xenophobic material" would require even
further tightening of our police state anti-free speech legislation.
"Xenophobic" is the $10 word for criticism of mass foreign immigration. It's
galling that our sleazy, unprincipled rascally politicians would sign such
international agreements that would allow them to gag their own citizens!

Equally worrisome is the Report's support for the wildly far reaching
definition of anti-semitism concocted by "the *European Union
Monitoring Centre
on Racism and Xenophobia (EUMC)*, which monitors racism and anti-semitism in
EU Member States. It states: " Anti-semitism is a certain perception of
Jews, which may be expressed as hatred towards Jews. Rhetorical and physical
manifestations of anti-semitism are directed toward Jewish or non-Jewish
individuals and/or their property, toward Jewish community institutions and
religious facilities. In addition, such manifestations could also target the
state of Israel, conceived as a Jewish collectivity.



The *CPCCA* supports and adopts the *EUMC Working* Definition of
Anti-semitism for the purpose of this report and recommends that the
Definition be adopted and promoted by the *Government of Canada* and law
enforcement agencies. The *CPCCA* also supports the view, expressed in the
report of Britain's All-Party Parliamentary Inquiry into Anti-semitism in
the *UK*, that "any remark, insult or act the purpose or effect of which is
to violate a Jewish person's dignity or create an intimidating, hostile,
degrading, humiliating or offensive environment for him is anti-semitic."
This utterly subjective definition would make any criticism of Israel or
Jews problematic as it might create "an intimidating ... or offensive
environment."



To be fair, the Report does seem to agree that mere criticism of Israel is
not anti-semitic, but there is a sneaky "but" included: "Let it be clear:
Criticism of Israel is not anti-semitic, and saying so is wrong. But
singling Israel out for selective condemnation and opprobrium – let alone
denying its right to exist or seeking its destruction – is discriminatory
and hateful." Speaking of its ultimate right to exist as an exclusive Jewish
state, how does one explain to a Palestinian, Christian or Moslem, that is
was alright for foreigners to swarm into their land and eventually expel
them from large parts of it to set up their own religious state? Here's a
further question, if Jews are entitled to have their own religious state,
why can't the overwhelming Christian Majority of Canada and the U.S. insist
that this be a Christian and European country? These were perhaps the sort
of challenges the committee did not want to hear.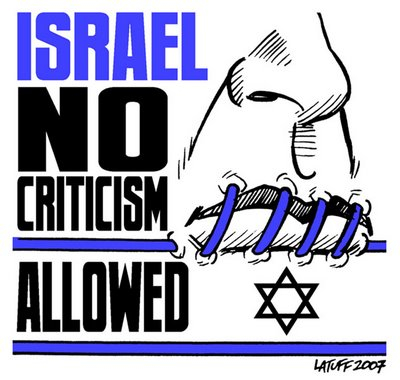 "They killed the wrong man," Native Artist Tells Jeff Hughes Inquest
Written by Paul Fromm
Tuesday, 02 August 2011 04:25
--------------------------------------------------------------------------------
This email newsletter was sent to you in graphical HTML format.
If you're seeing this version, your email program prefers plain text emails.
You can read the original version online:
http://ymlp40.com/zJk3HW
--------------------------------------------------------------------------------


"They killed the wrong man," Native Artist Tells Jeff Hughes
Inquest

NAMAIMO. Dino Davis, a gaunt, sprightly 75 year old native Indian
painter and upstairs neighbour to White Nationalist Jeff Hughes, who
died in a hail of police bullets, October 23, 2009, told a Coroner's
Inquest: "They killed the wrong man." The police should have done
something about native drug pushers who shouted and partied from 7:00
pm. to 7:00 a.m. many evenings and kept tenants awake. A female
lookout seemed to help them outwit police visits after numerous noise
complaints.

After learning of Jeff Hughes slaying by police, I and many others
have been troubled. First reports said the police shot him because
they thought he had a gun, but no gun was found. Other reports said
he'd been shot in the back. Overarching it all was the fact that
he'd been visited by BC's "Hate Squad" to hassle him for
handing out leaflets critical of inter-racial relationships. We knew
him to be poor and in bad health. He was quiet and peaceful. We also
knew that the rough area he lived in weighed on his nerves. He had to
catch an early ferry the morning he was shot in order to go to
Vancouver for a job interview that might have turned his life around.

The drug pushing native rowdies in his building often partied all
night. That night was one such. We'd heard he'd phoned in a noise
complaint to the RCMP but there'd been no response. We knew he'd
eventually gone out to confront the drunken partiers and been beaten
bloody. He turned up music to protest their loud music. A noise
complaint was called in. Police arrived around 6:00 a.m. Some time
later Jeff was shot and killed.
There were all sorts of questions. In incident after incident over the
past decade, the RCMP in British Columbia have proven trigger happy
and out-of-control. Was this such an incident? Was Jeff seen as fair
game because of his political views? Where was the alleged weapon?
Could Jeff's life have been saved?

As Presiding Coroner Marj Paonessa explained at the commencement of
the inquest, July 25: "This is not a trial; there is no accused. We
are here to determine who died, how, where, when and why."

The inquest was characterized by a palpable rush to get the
proceedings over with. Douglas H. Christie, representing Jeff Hughes
brother, Russell, was repeatedly shut down in his questioning.
Inquest Counsel Rodrick Mackenzie's body language repeatedly
screamed impatience during Mr. Christie's cross-examination. He
frequently checked his watch as if an early getaway for the August
long weekend might be in jeopardy.
The nadir of the proceedings came Wednesday morning when Presiding
Coroner Paonessa lambasted Mr. Christie, accusing him of "having
been extremely disrespectful of me and other counsel. I shall listen
very carefully to your questions and tone and demeanour and, if it's
not abundantly clear to me how your question will help, I will tell
you to sit down." So much for exploring the how and why of what
happened.

The coroner seemed to revel in vagueness. To her, it didn't matter
what Const. Matthew Watkin said to Jeff Hughes. Did he, in fact, tell
him to turn the music down. That was, after all, the entire purpose of
the police visit to Hughes' apartment. Nor was Doug Christie allowed
to ask Watkin about the handgun Mr. Hughes allegedly, having opened
his apartment door a bit, thrust it near his head (Watkin was
crouching down) "four inches from my face." This is a crucial
point. At that distance, surely a policeman, experienced in weapons,
would see the very large barrel of a flaregun, which would look very
different from a .22 cal. or .38 cal. pistol or revolver.

The carefully restricted evidence , in fact, created more fog than
clarity. Here's what we do know or were told and the questions the
fog leaves unanswered.

Const. Watkin was the first to approach Mr. Hughes' door. The
property manager, Watkin testified, "told me he was dangerous and
had assaulted someone." A trail of blood led to Mr. Hughes' door.
In fact, it was Hughes who had been assaulted an hour or so before by
two of the partiers he had confronted. One of those at the party, John
Viney, then a 16 year old who'd had had three beers, testified that
his friend Jesse Crnec, who was over six feet tall and weighed 175
lbs., had punched Mr. Hughes in the face and knocked him flat on his
back. "Then, Jesse gave him a knee to the face as I was helping him
up."

Dino Davis also heard the fight and heard several people say: "We
hung a good one on him."

Doug Christie forcefully suggested that property manager J.
Hyzelendoorn had said a lot more to Const. Watkin. "Did the manager
tell you: 'This guy is a Nazi skinhead. He has lots of knives. He
assaulted someone before and wouldn't hesitate to kill you!'?"

Inquest Counsel Mackenzie leapt to his feet: "I strongly object.
This was never put to the manager."

The line of questioning was shut down. Coroner Paonessa said: "I
agree. You are very repetitious, Mr. Christie. This isn't a trial.
The minutiae will not help the jury. There will be contradictions."
Oh, well, we're not to know what exactly it was Cpt. Watkin had been
told or thought he knew before confronting Mr. Hughes. That
information might open up the issue of any potential political bias or
animosity toward Mr. Hughes. After all, the police would shortly fire
over 20 rounds at this man. He was not Bonnie or Clyde in their final
shootout.

Mr. Christie sought to get specifics about just what was said to Mr.
Hughes during what was referred to as "negotiations" by Const.
Watkin. Another officer Const. Macfarlane who was standing right
behind Const. Watkin outside Mr. Hughes door thought the music he
heard was a xylophone or the odd music that serves as background for
electronic games. Watkin thought he heard "White power" in the
lyrics.

So, were Jeff Hughes' politics an issue? The evidence was
inconclusive.

Then, just what did Const. Watkin say to Mr. Hughes? He claimed he
introduced himself and asked Mr. Hughes to come to the door. Jeff
Hughes reportedly told him to "fuck off" and warned that, if he
came inside, he'd shoot him. Mr. Christie tried to find out whether
Const. Watkin had actually delivered the key message to turn the noise
down.

Remember Hughes had been badly beaten an hour or so earlier and may
have suffered a concussion. He may have feared the visitors were the
drug pushers who'd beaten him . As Mr. Christie pointed out:
"He's in his own home. He's not obliged to come to the door.
You're not telling him to turn down the music."

The incident being nearly two year old, Const. Watkin couldn't
recall the specifics of the conversation with Mr. Hughes. Mr. Christie
asked that the officer's duty report written a day after the
incident in consultation with his lawyer be entered as an exhibit.
Doug Christie pointed out that Const. Watkin's notes made no mention
of telling Mr. Hughes to turn down the music.

A break and a huddle between Const. Watkin and the other lawyers
ensured. David Kwan, representing the Attorney General of Canada (and,
thus, the RCMP), reported that neither Const. Watkin nor the RCMP
objected to the duty report being entered into evidence. However, on
behalf of the government, he did object. Mr. Christie argued that,
with the lapse of time, these notes would help the seven jurors get
the best and fullest evidence.

Presiding Coroner Paonessa reserved. Having mulled it over that
evening, the next morning she delivered her decision, just prior to
her blast at Doug Christie. Although neither the officer nor the RCMP
objected, she sided with the Attorney General: "The best evidence is
live testimony. This document will not be entered as an exhibit."

So, did Jeff Hughes even know the real identity of the people pounding
on his door or the purpose of their visit? The answers are murky and
it seems the powers that be like it that way.

Did Jeff Hughes really have a gun or was the flare gun planted on his
dead body? No other witness had seen him with a weapon. When he
confronted the rowdies, he was angry but unarmed. Dina Davis said she
had visited Jeff Hughes apartment on the condition he had no drugs,
alcohol or weapons. She saw no weapons. Mr. Hughes confided that his
only weapon was a stick.

Both Const. Watkin and Macfarlane said Hughes came out into the
hallway with a gun. They retreated down the hall. He went back to his
apartment. There was a window to his apartment looking out on to the
hallway. Why not flush him out with teargas, if he was armed? We're
not told.

Shortly after, Jeff Hughes again came down the hall, allegedly with
his "gun". He went down into the alley that led from his apartment
to Selby Street. There were apparently four officers who'd taken
cover in the parking lot behind cars or a fence. Const. Macfarlane
stepped out from his hiding place. He recalled that Mr. Hughes
"still had his headphones on and his firearm was pointed toward the
street:" that is, away from Macfarlane. "I yelled: 'Drop your
gun. Do it now!' I was now in the open. I now had no cover. He
turned around and pointed the firearm at me. I discharged my weapon
and fired three rounds." All apparently missed.

He then heard a number of shots but couldn't be certain who had
fired. Mr. Hughes seemed to slump over a bit but continued down the
alley. Later, after further shooting, he reported Const. Heather Cook
saw Mr. Hughes slumped against the wall. "It was decided unsafe to
move in on Mr. Hughes until the ERT (Emergency Response Team [which
had been called] cleared Mr. Hughes of any weapon." In other words,
he'd be left there lying to bleed out. Does "Serve and Protect"
really mean serve our political masters and carefully protect our own
hides?

Const. Watkin explained his role in the shooting which seems
inconsistent with Const. Macfarlane's account. He, too, has Mr.
Hughes walking down the alley to the street. "I stepped out of cover
and challenged him. He's two fence panels away;" in other words,
quite close. "I yelled, 'Drop the gun.' He rotated toward me and
then away from me. I shot 6 or 7 shots. He makes it away from me and
disappears around the front of the building. I lose visual. I heard
another shot from around the corner from Const. Cook."

On Thursday, Const. Heather Cook would testify that she fired four
shots at Mr. Hughes after ordering him to drop his weapon.
Apparently, he still kept moving because Cpl. Paul McIntosh fired
several more shots at him.

During his cross-examination of Const. Macfarlane, Mr. Christie came
under attack from Coroner Counsel Mackenzie who was constantly
restless and checking his watch. At one point, he blurted out: "This
is speculative. We could be here for months. We don't need to hear
the story a second time," he groused. Doug Christie is a master of
cross-examination.

Coroner Paonessa took up the refrain, as she cut Doug Christie off:
"Do you have anything new. … I'm finding this very
repetitive."

So, was there a gun? At about 7:00 a.m., just after the shooting,
police radio picks up Const. Cook who has the injured and still Mr.
Hughes under close observation saying she can't see the gun. It's
not until the first ERT officer arrives that he allegedly discovers
the flaregun in the roadway beside Mr. Hughes. Doug Christie points
out: "They never filed the flare pistol as an exhibit or testified
to it." And in a hail of gunfire reminiscent of the O.K. Corral,
Mr. Hughes never once fires the weapon he's alleged to be carrying.
He had an opportunity in at least four direct confrontations with
officers who fired at him.

Mr. Christie said apparently 22 shots had been fired in total. Just
three struck Mr. Hughes, one in the heel, one below the buttock,
hitting his femoral artery, and one in the back of the arm, which
entered his chest and nicked the aorta, according to pathologist Dr.
David Charlesworth. Doug Christie explains: "Dr. David Charlesworth
admitted that with proper and immediate attention Mr. Hughes could
have been saved." "Paramedic Terry Jensen, who also took the
stand Thursday, said Hughes's injuries were likely fatal even if he
had received immediate medical attention." (Nanaimo News Bulletin,
July 29, 2011) The medical testimony confirmed that all three shots
hit Mr. Hughes from behind!

Thus, even if the police are given the benefit of the doubt as to the
shooting, the shocking refusal to approach and assist the fallen
Hughes until the ERT arrives makes the squad of at least 10 heavily
armed and armoured police look incredibly callous. Whether Jeff
Hughes could have recovered from his injuries, if he'd received
timely treatment, we'll never know. The police who hid and hung back
for over 20 minutes didn't know either and certainly took no steps
to bring medical attention to the man they'd slain.

Another mystery was toxicologist Heather Dinn's report that Mr.
Hughes had twice the legal limit of alcohol in his blood, as well as
traces of morphine. The latter is not in dispute. Mr. Hughes was
prescribed morphine for severe pain due to fibromyalgia. His friend
Ciaran Donnelly testified that he saw Mr. Hughes from time to time in
Vancouver and that he had given up alcohol 15 or 20 years ago. Dina
Davis also testified that Hughes did not drink. Dr. Dinn, who works
for the RCMP forensic laboratory, testified that both morphine and
alcohol are depressants, making it a mystery that Mr. Hughes was even
able to walk. These "depressants would slow the reaction time and
executive functions of the brain and judgement. The subject might
enter into more risky behaviour than the otherwise. He would be more
sedated or sleepy." Mr. Christie, on cross-examination, sought to
learn how carefully the blood sample evidence had been preserved prior
to reaching her lab three weeks after the shooting. She was unable to
say.

A tribute to Mr. Hughes was that three or four of his former
neighbours attended each day of the inquest and expressed deep
cynicism about the official version of events. Neighbour Dana Wagg,
who said he'd been a journalist during the Oka standoff some two
decades ago, told CAFÉ: "Jeff was kind and helpful. He was coming
out of himself and being a bit more friendly. However, he was pissed
off a the loud partying."

The Nanimo Daily News (July 29, 2011) reported testimony by "Georgia
Strait Alliance administrative director Cathy Booler. For a decade,
Hughes volunteered with the environmental non-profit, helping with
mail-outs, bingo games and occasionally fixing computers. 'He was a
person trying to turn his life around,' said Booler, who knew Hughes
hung a Nazi flag in his home but never talked about it. 'He had
quite a kind heart.'"

Doug Christie had asked Dina Davis: "Did he ever show animosity to
you as a native person?"
She had testified that he often bought her groceries and did printouts
on his computer to accompany her Indian paintings. She answered:
"No. He told me: 'You're a beautiful heart. You've been
through a lot in life.'"

We may never know the full truth about what happened that rainy
October morning. On Friday, July 29, the jury came back with their
recommendations. "They adopted all my recommendations," Mr.
Christie told CAFÉ. "The jury did not seem to have confidence in
the official story they were told. The jury wanted cameras to record
the events whenever guns are drawn to avoid contradictions," he
explained. Also, they did not want police to investigate shootings by
police of civilians. – Paul Fromm

_____________________________
Unsubscribe / Change Profile: http://ymlp40.com/u.php?id=gmjhqsqgsgbbqgwq
Powered by YourMailingListProvider

"They killed the wrong man," Native Artist Tells Jeff Hughes Inquest
Written by Paul Fromm
Tuesday, 02 August 2011 04:24
"They killed the wrong man," Native Artist Tells Jeff Hughes Inquest



NAMAIMO. Dino Davis, a gaunt, sprightly 75 year old native Indian painter
and upstairs neighbour to White Nationalist Jeff Hughes, who died in a hail
of police bullets, October 23, 2009, told a Coroner's Inquest: "They killed
the wrong man." The police should have done something about native drug
pushers who shouted and partied from 7:00 pm. to 7:00 a.m. many evenings and
kept tenants awake. A female lookout seemed to help them outwit police
visits after numerous noise complaints.



After learning of Jeff Hughes slaying by police, I and many others have been
troubled. First reports said the police shot him because they thought he had
a gun, but no gun was found. Other reports said he'd been shot in the back.
Overarching it all was the fact that he'd been visited by BC's "Hate Squad"
to hassle him for handing out leaflets critical of inter-racial
relationships. We knew him to be poor and in bad health. He was quiet and
peaceful. We also knew that the rough area he lived in weighed on his
nerves. He had to catch an early ferry the morning he was shot in order to
go to Vancouver for a job interview that might have turned his life around.

The drug pushing native rowdies in his building often partied all night.
That night was one such. We'd heard he'd phoned in a noise complaint to the
RCMP but there'd been no response. We knew he'd eventually gone out to
confront the drunken partiers and been beaten bloody. He turned up music to
protest their loud music. A noise complaint was called in. Police arrived
around 6:00 a.m. Some time later Jeff was shot and killed.

There were all sorts of questions. In incident after incident over the past
decade, the RCMP in British Columbia have proven trigger happy and
out-of-control. Was this such an incident? Was Jeff seen as fair game
because of his political views? Where was the alleged weapon? Could Jeff's
life have been saved?



As Presiding Coroner Marj Paonessa explained at the commencement of the
inquest, July 25: "This is not a trial; there is no accused. We are here to
determine who died, how, where, when and why."

The inquest was characterized by a palpable rush to get the proceedings over
with. Douglas H. Christie, representing Jeff Hughes brother, Russell, was
repeatedly shut down in his questioning. Inquest Counsel Rodrick
Mackenzie's body language repeatedly screamed impatience during Mr.
Christie's cross-examination. He frequently checked his watch as if an early
getaway for the August long weekend might be in jeopardy.

The nadir of the proceedings came Wednesday morning when Presiding Coroner
Paonessa lambasted Mr. Christie, accusing him of "having been extremely
disrespectful of me and other counsel. I shall listen very carefully to
your questions and tone and demeanour and, if it's not abundantly clear to
me how your question will help, I will tell you to sit down." So much for
exploring the how and why of what happened.

The coroner seemed to revel in vagueness. To her, it didn't matter what
Const. Matthew Watkin said to Jeff Hughes. Did he, in fact, tell him to
turn the music down. That was, after all, the entire purpose of the police
visit to Hughes' apartment. Nor was Doug Christie allowed to ask Watkin
about the handgun Mr. Hughes allegedly, having opened his apartment door a
bit, thrust it near his head (Watkin was crouching down) "four inches from
my face." This is a crucial point. At that distance, surely a policeman,
experienced in weapons, would see the very large barrel of a flaregun, which
would look very different from a .22 cal. or .38 cal. pistol or revolver.

The carefully restricted evidence , in fact, created more fog than clarity.
Here's what we do know or were told and the questions the fog leaves
unanswered.

Const. Watkin was the first to approach Mr. Hughes' door. The property
manager, Watkin testified, "told me he was dangerous and had assaulted
someone." A trail of blood led to Mr. Hughes' door. In fact, it was Hughes
who had been assaulted an hour or so before by two of the partiers he had
confronted. One of those at the party, John Viney, then a 16 year old who'd
had had three beers, testified that his friend Jesse Crnec, who was over six
feet tall and weighed 175 lbs., had punched Mr. Hughes in the face and
knocked him flat on his back. "Then, Jesse gave him a knee to the face as I
was helping him up."

Dino Davis also heard the fight and heard several people say: "We hung a
good one on him."

Doug Christie forcefully suggested that property manager J. Hyzelendoorn
had said a lot more to Const. Watkin. "Did the manager tell you: 'This guy
is a Nazi skinhead. He has lots of knives. He assaulted someone before and
wouldn't hesitate to kill you!'?"

Inquest Counsel Mackenzie leapt to his feet: "I strongly object. This was
never put to the manager."

The line of questioning was shut down. Coroner Paonessa said: "I agree. You
are very repetitious, Mr. Christie. This isn't a trial. The minutiae will
not help the jury. There will be contradictions." Oh, well, we're not to
know what exactly it was Cpt. Watkin had been told or thought he knew before
confronting Mr. Hughes. That information might open up the issue of any
potential political bias or animosity toward Mr. Hughes. After all, the
police would shortly fire over 20 rounds at this man. He was not Bonnie or
Clyde in their final shootout.

Mr. Christie sought to get specifics about just what was said to Mr. Hughes
during what was referred to as "negotiations" by Const. Watkin. Another
officer Const. Macfarlane who was standing right behind Const. Watkin
outside Mr. Hughes door thought the music he heard was a xylophone or the
odd music that serves as background for electronic games. Watkin thought
he heard "White power" in the lyrics.

So, were Jeff Hughes' politics an issue? The evidence was inconclusive.

Then, just what did Const. Watkin say to Mr. Hughes? He claimed he
introduced himself and asked Mr. Hughes to come to the door. Jeff Hughes
reportedly told him to "fuck off" and warned that, if he came inside, he'd
shoot him. Mr. Christie tried to find out whether Const. Watkin had actually
delivered the key message to turn the noise down.

Remember Hughes had been badly beaten an hour or so earlier and may have
suffered a concussion. He may have feared the visitors were the drug pushers
who'd beaten him . As Mr. Christie pointed out: "He's in his own home. He's
not obliged to come to the door. You're not telling him to turn down the
music."

The incident being nearly two year old, Const. Watkin couldn't recall the
specifics of the conversation with Mr. Hughes. Mr. Christie asked that the
officer's duty report written a day after the incident in consultation with
his lawyer be entered as an exhibit. Doug Christie pointed out that Const.
Watkin's notes made no mention of telling Mr. Hughes to turn down the music.

A break and a huddle between Const. Watkin and the other lawyers ensured.
David Kwan, representing the Attorney General of Canada (and, thus, the
RCMP), reported that neither Const. Watkin nor the RCMP objected to the duty
report being entered into evidence. However, on behalf of the government, he
did object. Mr. Christie argued that, with the lapse of time, these notes
would help the seven jurors get the best and fullest evidence.



Presiding Coroner Paonessa reserved. Having mulled it over that evening,
the next morning she delivered her decision, just prior to her blast at Doug
Christie. Although neither the officer nor the RCMP objected, she sided
with the Attorney General: "The best evidence is live testimony. This
document will not be entered as an exhibit."

So, did Jeff Hughes even know the real identity of the people pounding on
his door or the purpose of their visit? The answers are murky and it seems
the powers that be like it that way.

Did Jeff Hughes really have a gun or was the flare gun planted on his dead
body? No other witness had seen him with a weapon. When he confronted the
rowdies, he was angry but unarmed. Dina Davis said she had visited Jeff
Hughes apartment on the condition he had no drugs, alcohol or weapons. She
saw no weapons. Mr. Hughes confided that his only weapon was a stick.



Both Const. Watkin and Macfarlane said Hughes came out into the hallway with
a gun. They retreated down the hall. He went back to his apartment. There
was a window to his apartment looking out on to the hallway. Why not flush
him out with teargas, if he was armed? We're not told.

Shortly after, Jeff Hughes again came down the hall, allegedly with his
"gun". He went down into the alley that led from his apartment to Selby
Street. There were apparently four officers who'd taken cover in the
parking lot behind cars or a fence. Const. Macfarlane stepped out from his
hiding place. He recalled that Mr. Hughes "still had his headphones on and
his firearm was pointed toward the street:" that is, away from Macfarlane.
"I yelled: 'Drop your gun. Do it now!' I was now in the open. I now had no
cover. He turned around and pointed the firearm at me. I discharged my
weapon and fired three rounds." All apparently missed. He then heard a
number of shots but couldn't be certain who had fired. Mr. Hughes seemed to
slump over a bit but continued down the alley. Later, after further
shooting, he reported Const. Heather Cook saw Mr. Hughes slumped against the
wall. "It was decided unsafe to move in on Mr. Hughes until the ERT
(Emergency Response Team [which had been called] cleared Mr. Hughes of any
weapon." In other words, he'd be left there lying to bleed out. Does "Serve
and Protect" really mean serve our political masters and carefully protect
our own hides?

Const. Watkin explained his role in the shooting which seems inconsistent
with Const. Macfarlane's account. He, too, has Mr. Hughes walking down the
alley to the street. "I stepped out of cover and challenged him. He's two
fence panels away;" in other words, quite close. "I yelled, 'Drop the gun.'
He rotated toward me and then away from me. I shot 6 or 7 shots. He makes it
away from me and disappears around the front of the building. I lose
visual. I heard another shot from around the corner from Const. Cook."

On Thursday, Const. Heather Cook would testify that she fired four shots at
Mr. Hughes after ordering him to drop his weapon. Apparently, he still kept
moving because Cpl. Paul McIntosh fired several more shots at him.

During his cross-examination of Const. Macfarlane, Mr. Christie came under
attack from Coroner Counsel Mackenzie who was constantly restless and
checking his watch. At one point, he blurted out: "This is speculative. We
could be here for months. We don't need to hear the story a second time,"
he groused. Doug Christie is a master of cross-examination.

Coroner Paonessa took up the refrain, as she cut Doug Christie off: "Do you
have anything new. … I'm finding this very repetitive."

So, was there a gun? At about 7:00 a.m., just after the shooting, police
radio picks up Const. Cook who has the injured and still Mr. Hughes under
close observation saying she can't see the gun. It's not until the first ERT
officer arrives that he allegedly discovers the flaregun in the roadway
beside Mr. Hughes. Doug Christie points out: "They never filed the flare
pistol as an exhibit or testified to it." And in a hail of gunfire
reminiscent of the O.K. Corral, Mr. Hughes never once fires the weapon he's
alleged to be carrying. He had an opportunity in at least four direct
confrontations with officers who fired at him.

Mr. Christie said apparently 22 shots had been fired in total. Just three
struck Mr. Hughes, one in the heel, one below the buttock, hitting his
femoral artery, and one in the back of the arm, which entered his chest and
nicked the aorta, according to pathologist Dr. David Charlesworth. Doug
Christie explains: "Dr. David Charlesworth admitted that with proper and
immediate attention Mr. Hughes could have been saved." "Paramedic Terry
Jensen, who also took the stand Thursday, said Hughes's injuries were likely
fatal even if he had received immediate medical attention." (*Nanaimo News
Bulletin*, July 29, 2011) The medical testimony confirmed that all three
shots hit Mr. Hughes from behind!

Thus, even if the police are given the benefit of the doubt as to the
shooting, the shocking refusal to approach and assist the fallen Hughes
until the ERT arrives makes the squad of at least 10 heavily armed and
armoured police look incredibly callous. Whether Jeff Hughes could have
recovered from his injuries, if he'd received timely treatment, we'll never
know. The police who hid and hung back for over 20 minutes didn't know
either and certainly took no steps to bring medical attention to the man
they'd slain.

Another mystery was toxicologist Heather Dinn's report that Mr. Hughes had
twice the legal limit of alcohol in his blood, as well as traces of
morphine. The latter is not in dispute. Mr. Hughes was prescribed morphine
for severe pain due to fibromyalgia. His friend Ciaran Donnelly testified
that he saw Mr. Hughes from time to time in Vancouver and that he had given
up alcohol 15 or 20 years ago. Dina Davis also testified that Hughes did not
drink. Dr. Dinn, who works for the RCMP forensic laboratory, testified that
both morphine and alcohol are depressants, making it a mystery that Mr.
Hughes was even able to walk. These "depressants would slow the reaction
time and executive functions of the brain and judgement. The subject might
enter into more risky behaviour than the otherwise. He would be more sedated
or sleepy." Mr. Christie, on cross-examination, sought to learn how
carefully the blood sample evidence had been preserved prior to reaching her
lab three weeks after the shooting. She was unable to say.

A tribute to Mr. Hughes was that three or four of his former neighbours
attended each day of the inquest and expressed deep cynicism about the
official version of events. Neighbour Dana Wagg, who said he'd been a
journalist during the Oka standoff some two decades ago, told CAFÉ: "Jeff
was kind and helpful. He was coming out of himself and being a bit more
friendly. However, he was pissed off a the loud partying."

*The Nanimo Daily News* (July 29, 2011) reported testimony by "Georgia
Strait Alliance administrative director Cathy Booler. For a decade, Hughes
volunteered with the environmental non-profit, helping with mail-outs, bingo
games and occasionally fixing computers. 'He was a person trying to turn his
life around,' said Booler, who knew Hughes hung a Nazi flag in his home but
never talked about it. 'He had quite a kind heart.'"

Doug Christie had asked Dina Davis: "Did he ever show animosity to you as a
native person?"

She had testified that he often bought her groceries and did printouts on
his computer to accompany her Indian paintings. She answered: "No. He told
me: 'You're a beautiful heart. You've been through a lot in life.'"

We may never know the full truth about what happened that rainy October
morning. On Friday, July 29, the jury came back with their recommendations.
"They adopted all my recommendations," Mr. Christie told CAFÉ. "The jury did
not seem to have confidence in the official story they were told. The jury
wanted cameras to record the events whenever guns are drawn to avoid
contradictions," he explained. Also, they did not want police to investigate
shootings by police of civilians. – *Paul Fromm*

Page 6 of 101