The Immigration Lobby -- Utterly Selfish
Written by Paul Fromm
Monday, 03 September 2012 06:02
*The Immigration Lobby -- Utterly Selfish*


Much of what passes for an immigration debate in Canada is wrapped up in
windy idealism and rhetoric about the alleged benefits of hordes of
underemployed or unemployable and often culturally unassimilable newcomers.
We hear much about an open and welcomng society.

In fact, immigration is ENTIRELY selfish. Virtuallty no one pulls up stakes
to emigrate to Canada to benefit US. They come here to benefit THEMSELVES.
The Province of Saskatchewan has recently made slight changes t a programme
it administers: " the Saskatchewan Party government announced changes to
the family-class stream of the programme that took effect immediately.
Sponsors are now able to nominate only one family member's immigration
application - instead being able to nominate several at once - and the
applicant must have proof of a job offer in a high-skill field in order to
be considered within the family class." (*The Saskatoon StarPhoenix*,
August 31, 2012)

The purpose of this minor reform is to ensure that spnsored newcomers are
employable; that is, that they can make a contribtion to US and not merely
be a burden for us to educate, job train, socialize and teach English to.

The howl of protest from the immigration lobby is at once comical and
outrageous. Little Saskatchewan with its relatively meagre flow of
immigration had moved to restrict the number of family members any given
candidate can sponsor? Well, the inevitable protest has occurred." 'My
heart starts falling apart when I see people who are distressed because of
the sudden and abrupt changes to this programme,' said Zaigham Kayani, a
local radio host and freelance journalist." Note the ridiculous "*don't be
a wall, be a window"* is actually being held upside down by the disgruntled
illiterate. Also, admire the "*Why fraud with us?"* sign. What wonders
what job no Canadian can do this linguistic heavyweight occupies; that is,
if he is employed at all?


Paul Fromm
Director
Canada Immigration reform Committee





Star phoenix aug 31 2012

Dozens of people rallied in Saskatoon Thursday to protest changes to the
province's immigrant nominee programme made earlier this year.

The group - called Coalition for a Fair SINP (Saskatchewan immigrant
nominee programme) - waved Canadian flags and held placards in front of
City Hall calling the changes to the program "unfair," "unjust," and a
"betrayal of trust" before marching downtown.

"My heart starts falling apart when I see people who are distressed because
of the sudden and abrupt changes to this program," said Zaigham Kayani, a
local radio host and freelance journalist.

"This was a wonderful programme and many people have benefitted. But the
way they closed the door is going to wreck the image of this province and
is going to have a bad impact. They should figure out somehow to
accommodate those who are living here and work here."

On May 1, the Saskatchewan Party government announced changes to the
family-class stream of the programme that took effect immediately. Sponsors
are now able to nominate only one family member's immigration application -
instead being able to nominate several at once - and the applicant must
have proof of a job offer in a high-skill field in order to be considered
within the family class.

"These changes are unfair and we should have some kind of compromise on
it," said Naveed Anwar, the group's spokesperson, who ran for the NDP in
Saskatoon in the last provincial election.

After a meeting with the group in early August, Bill Boyd, Saskatchewan's
immigration minister, said the government is exploring a number of possible
changes with the Conservative federal government.

A Sask. Party government spokesperson said the "province continues to
explore options on this issue with our federal counterparts." The NDP has
proposed a number of changes, including the removal of the highskill job
offer requirement and a grandfathering provision for families who lived in
Saskatchewan prior to May 1 allowing those new Canadians to nominate up to
three people within a reasonable window of time.

"It's been some time since the minister floated this idea of a possible
compromise and what has happened is this has created a state of confusion
among many families who are already feeling betrayed with the decisions,"
said NDP immigration critic Cam Broten, who was on hand for the rally.

"There is a fair amount of urgency that the minister state what is on the
table and what are the timelines involved."
http://www.thestarphoenix.com/business/Protesters+decry+immigration+changes/7171585/story.html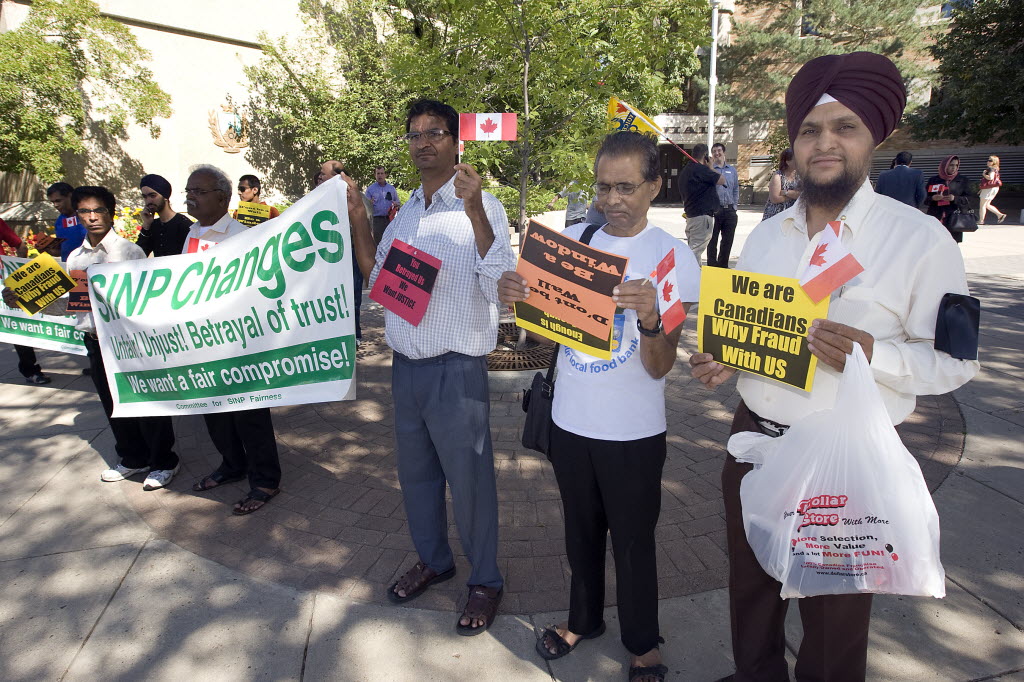 The new "breadwinner" in the UK :
Written by Paul Fromm
Sunday, 02 September 2012 04:59
*Unbelievable..............................*****

****

****

****

****

*The new "breadwinner" in the UK :* ****


[image: Description: cid:[email protected]]****

****

*Here's how a doctor explains it:*****

*A woman in her late 20's came to the hospital today with her 8th pregnancy
*

**
*She said to me "My mum told me that I am the breadwinner for the family."
*

**
**


*I asked her to explain. She said that she can make babies and babies get
money from the State for the family. *
*It goes like this: The Grandma calls the Department for work and
pensions, and states that the unemployed daughter is not capable of caring
for all of her kids. DWP agrees, and tells her the children will need to go
into foster care. **The Grandma then volunteers to be the foster parent,
and receives a cheque for £700 per child each month.** *
**

*Total yearly income: **£58,800 soon to become £67200 when the 8th one is
born, tax-free and nobody has to go to work! *
**


*In fact, they get more if there is no husband/father/man in the home! The
brother does not count.***


*Not to mention free dental treatment, free housing, free council tax free
school dinners, free tuition fees at college or Uni, free eyecare and
glasses, free prescriptions and various other benefits...** ***


*Total value of all benefits combined probably approaching £100,000 per
annum which would require an income of around £148000 to create.*

******

*That's about my salary as a senior consultant with years of experience and
surgical skills in a central London teaching hospital.*

******

*Indeed, Grandma was correct that her fertile daughter is the "breadwinner"
for the family.

This is how the politicians spend our taxes. When this generous programme
was invented in the '60s, the Great Society architects forgot to craft an
end date... and now we are hopelessly overrun with people who vote only for
those who will continue to keep them on the dole.....*

******

*No wonder our country is broke! *
**


*Worse, our Muslim brothers have been paying attention, and by mandating
that each Muslim family have eleven children, they will soon replace the
voting bloc above and can be running this country. ***


*Are we alarmed yet, is anybody listening?*

******

*Sincerely,
Sebastian J. Ciancino - Urologist,
Guys Hospital trust - London*

**

***Don't forget to pay your taxes!! There are a lot of "breadwinners"
depending on you! *
* *
*Well? Is anybody listening??*****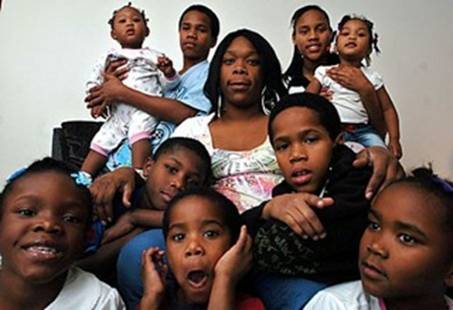 Former French President Sarkozy Called For WHITE GENOCIDE Via Race-mixing, Voluntary,
Written by Paul Fromm
Friday, 31 August 2012 02:49
Former French President Sarkozy Called For WHITE GENOCIDE Via Race-mixing,
Voluntary, If Possible, Forced, If Necessary!
http://www.youtube.com/watch?v=YFsmvDF6ytk&feature=share

Through their forcing of immigration, integration and assimilation into all
white countries, and only White countries, they have shown their intent to
destroy the white race in whole. They are deliberately inflicting on the
White race conditions of life calculated to bring about its physical
destruction in whole.

Page 167 of 454